My own healing journey began 27 years ago after suffering serious burnout. My health completely collapsed, including systemic candida, cancer, hypersensitivity to chemicals, fertility issues, anxiety and depression… I do nothing by halves it seems!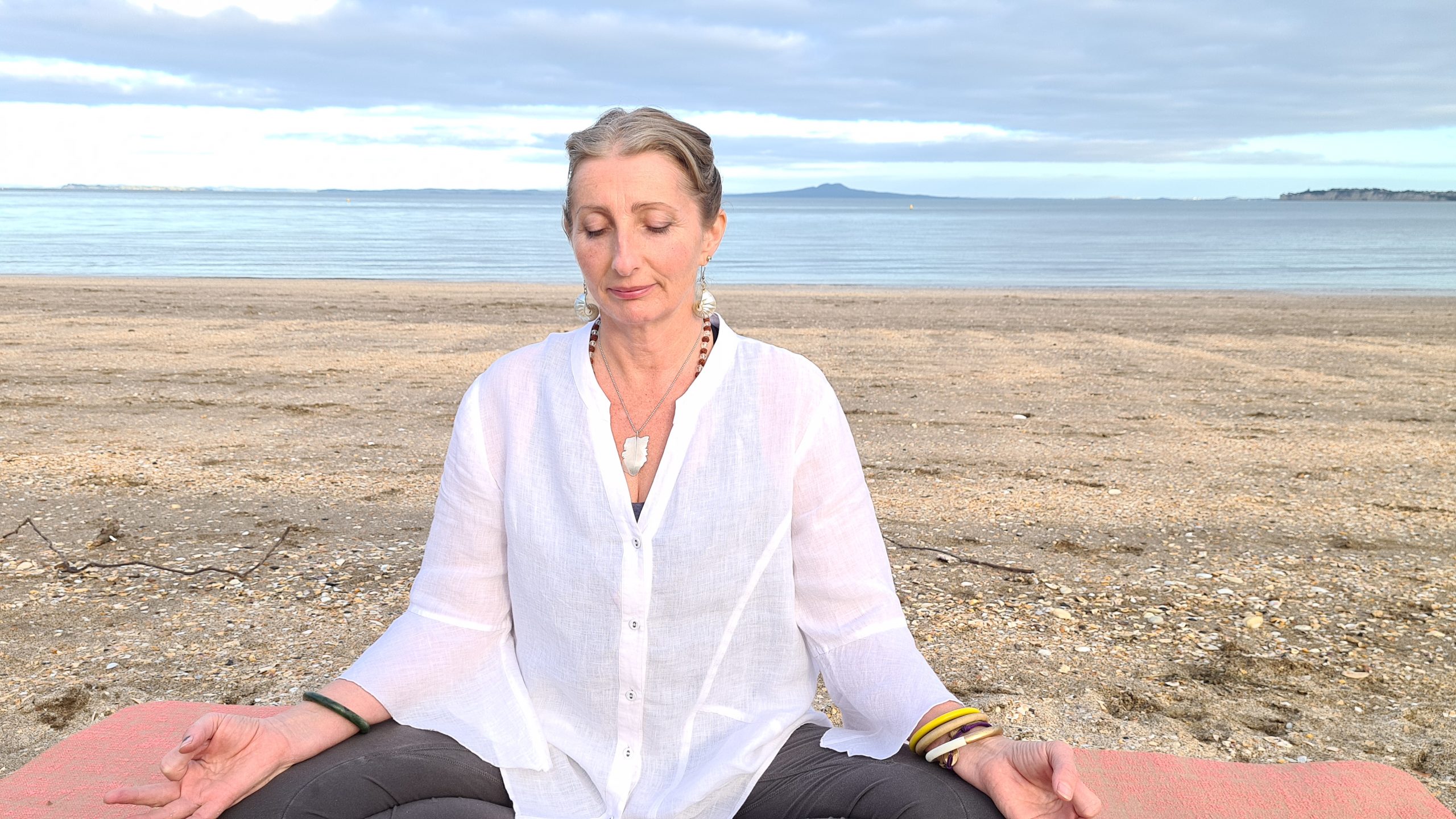 Now  I am very lucky to live on the beautiful Whangaparaoa Peninsula in Auckland, New Zealand with my amazing, miracle daughter where I have a clinic, Yoga studio and a business making organic, herbal teas. If anyone had told me 27 years ago that this is where I would be now I probably wouldn't have believed them.
Healing myself and extending my knowledge so that I can help other people flourish, has always been my focus. I am so grateful for this journey and all I have learned. It's such a joy to be able to work with people to help clear away limiting beliefs or blocks and to see them free to truly be their amazing, shining selves and sharing their gifts with the world. Living a life of phenomenal well-being.
BE has emerged from the accumulated experiences of my 27 year journey in the natural health and well-being arena.
I have been a therapist for 25 years, a Yoga instructor for 9 years and, for fifteen years, a maker of natural, organic, artisan products.
I am fortunate to be able to offer my services to clients all over the planet via the internet as well as in person.

I recently journeyed through some new health challenges and a separation. My smooth transition through these was all down to the amazing gifts that come with RTT and Yoga.
On this page I wanted to give you some background and context to the extent of my training, so you can see how seriously I have worked to make sure I can be the best and most effective therapist I can be. I believe the learning never stops and I learn and grow every day as I continue to walk this journey into sustained phenomenal well-being, sharing my gifts and helping others to overcome similar challenges. 
In the UK
Vibrational Medicine
After my burnout in my mid 20's I changed life direction completely and studied for a Diploma in Vibrational Medicine with the College of Vibrational Medicine in London. This is a two year course primarily in the making and use of flower, gem and crystal essences and includes modules on homoeopathy, TCM, counseling, crystal therapy, art and colour therapy, anatomy and physiology, codes of conduct for practitioners, group work and supervised case studies. I also trained as a healer in London at the Academy of Eternal Light over a 10 year period, gaining a teacher qualification as a Gaia Master Teacher.
Working with Cancer patients 
My experiences with cancer led me to do a course through the Penny Brohn Centre in Bristol. The course was aimed at teaching health professionals how to understand and work with cancer patients whilst utilizing the best of Medical and Holistic practices.
While living in Bristol I worked for natural health company Neal's Yard Remedies in their dispensary and shop as an in store trainer, in management and practicing as a consultant in their clinic. 
After returning to New Zealand in 2004 I trained as a Yoga teacher with Ashram Yoga – an internationally accredited Yoga School in Auckland connected to the Bihar School of Yoga, gaining a 500 hour teacher training qualification, as well as Pre Natal Yoga and Yoga Nidra instructor qualifications.
I have practiced Yoga and meditation for 24 years.
In 2019 I discovered RTT Hypnotherapy when challenged in my own life with trauma from the past, I found it so incredibly effective that I had to train and add it to my practise
And in 2019 I began my registered training  under Marisa Peer. I am a Certified Hypnotherapist and Certified RTT Hypnotherapist. This is an extensive and ongoing training with required continued professional development. I am currently about to become a certified Clinical Hypnotherapist.
My life's focus and work is to help people be the best they can be, free of old wounds and stored emotions. I would love to hear from you and discuss how I can support you on your journey to success. Get in touch today and book a discovery interview, so that together, we can begin your journey to living a life full of health, abundance, confidence and happiness, experiencing the phenomenal well-being I have found on my amazing journey. Click the link below to watch a video explaining more and to book your discovery call.
Catherine xx
Aotearoa/ New Zealand
Copyright © B–E 2020